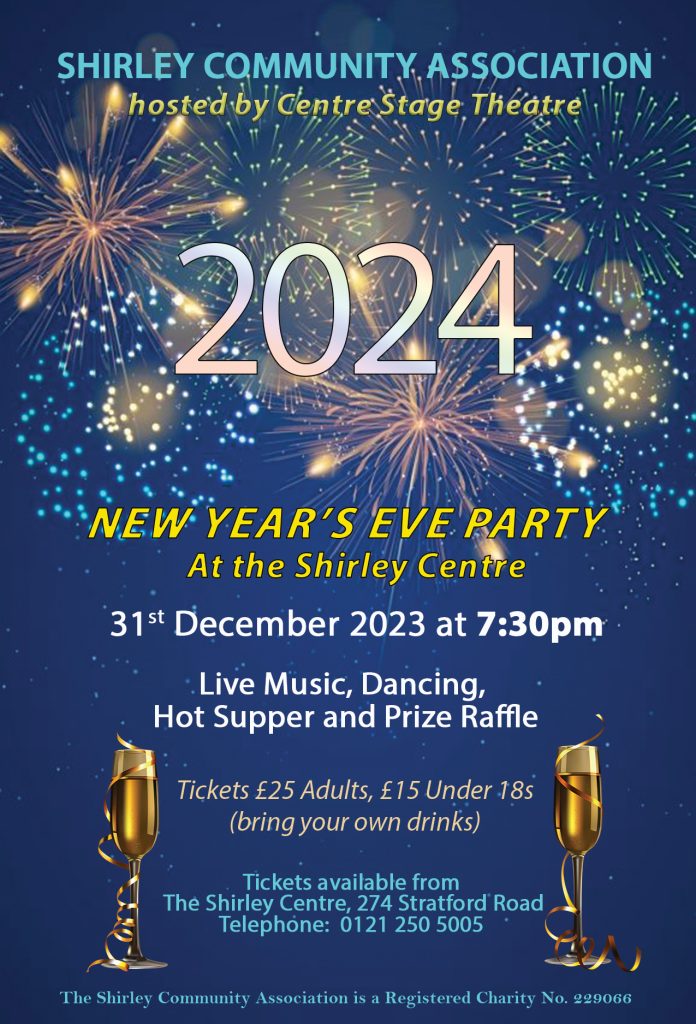 Come and join as at the Shirley Centre to celebrate the New Year!
On 31st December we are having a party to welcome in 2024 – there will be Live Music, a Hot Supper, and why not buy a ticket (or two) for our Grand Raffle?
Tickets are £25 for Adults and only £15 for under 18's.
Bring your own tipple with you, be it a bottle of the best Champagne or something more suitable for those driving home afterwards!
Let's welcome 2024 with music, dancing and laughter!
See you there!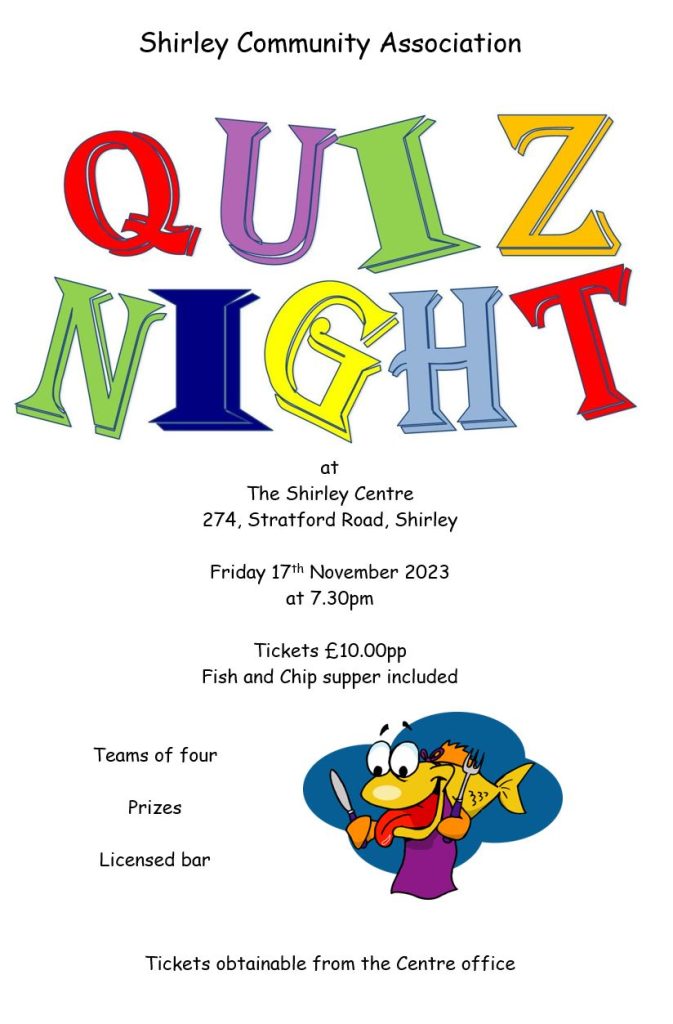 Why not join us at the Shirley Centre on Friday 17th November for our Quiz Night?
Get together with some friends and form a team of up to 4 people – don't forget to come up with a good team name!
The price is £10 per person, which includes a fish and chip supper to help the litle grey cells!
Get your tickets from the Centre Office, and see how good your General Knowledge is – you could win a prize!
CARETAKER/CLEANER VACANCY
We are looking for someone who can cover duties on Friday and Saturday evenings 6.00 pm to 11.00 pm.
Due to the early opening and late closing of the Centre, the situation would probably be best suited for someone who lives within a 3-mile radius and has easy transport to the Centre. The applicant needs to be adaptable and willing to adjust hours/days when necessary.
The successful applicant will be expected to
a) assist hirers in preparing rooms (this may entail lifting heavy tables),
b) be able to operate the heavy cleaning and polishing machinery used at the Centre,
c) ensure that toilets and kitchens are hygienically clean before and after events,
d) ensure the safety and security of the Centre at all times,
e) comply with the current 'dress code'.
The Shirley Community Association pays the National Minimum Wage which currently stands at £9.50 per hour for those over 23 years of age.
Please apply in writing giving details of past work experience to Chairman, Shirley Community Centre, 274, Stratford Road, Shirley, B90 3AD.
or email chairman@shirleycentre.co.uk

Great news! Funding received from Heart Of England Community Foundation has been added to the total raised so far and work has been able to start on the ladies toilets.
New tiles and a hand drier will make a start to smartening up the facilities and making them fit for purpose.
Please bear with us whilst the renovations are under way and if you'd like to help with a spot of painting and decorating then please get in touch.