The main hall is spacious, light and airy. It is maintained to a high standard and has the benefit of air conditioning.
The dimensions of the room are approx 20m x 12m (65 feet x 40 feet), making it a larger than average venue for its type.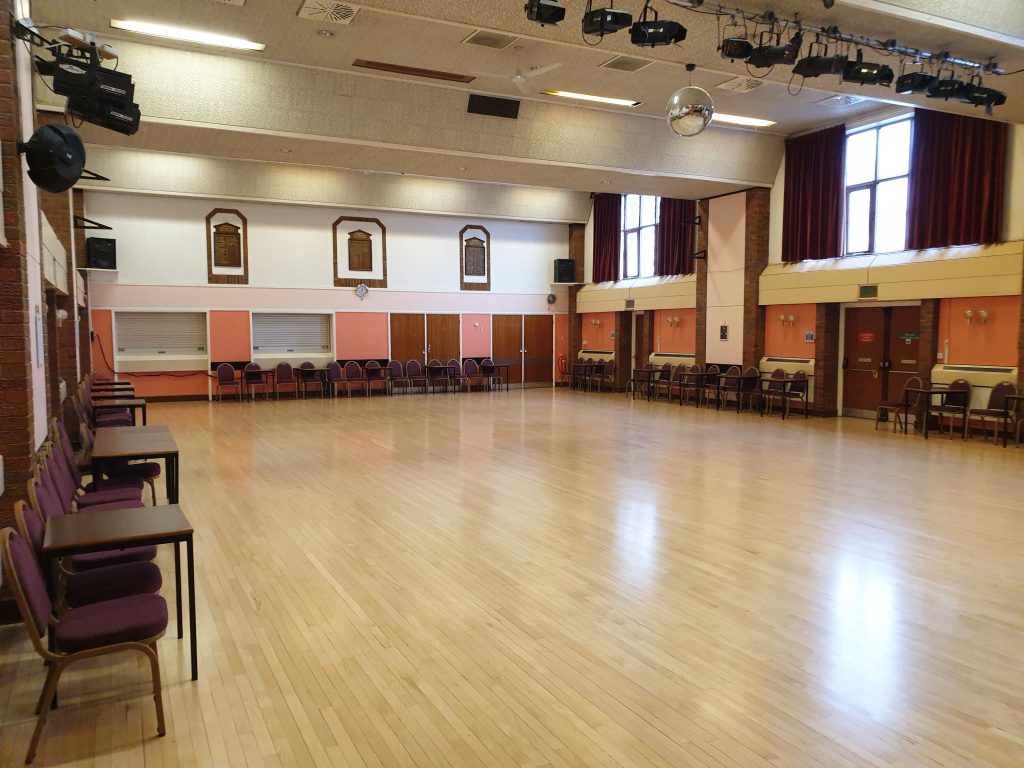 The maximum capacity is 190 for theatre style seating, 150 seated at tables or 120 for Banquet seating
(these figures include all helpers and performers).
The hall is adjacent to a large kitchen, a well equipped stage and an licensed bar that are also available for hire.
The Stage
The stage is particularly well equipped for this type of venue.
22′ wide and 18′ depth
Main curtains (hand winch)
Mid stage travellers (hand line)
12 channel lighting system
Multi channel sound desk. (2 lead and 1 radio microphone are available).